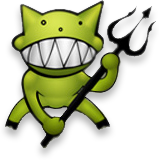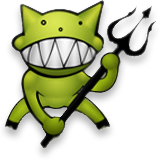 Hi Friends Demonoid is a website and BitTorrent tracker created by an anonymous Serbian known only by the pseudonym "Deimos" and "Zajson". The website indexes torrents uploaded by its members. It is the largest, and the most popular, public tracker, since The Pirate Bay tracker was shut down in November 2009. Demonoid.com was ranked the 502nd most popular website overall in December 2010, according to Alexa. Demonoid's torrent tracker had an estimated 3 million peers in September 2007. The site had over 252,427 torrents indexed as of May 3, 2009 (torrents uploaded prior to August 4, 2005 were removed to free server resources).
(According to Wikipedia)

So i m now making a give away of these codes to each and everyone who does anyone thing of the following :
Follow me on twitter @riteshsanap
Re tweet this article
Share this Article on Facebook
Become Fan on Facebook
Digg this Post
Subscribe to Best 2 Know by Email (Recommended)

Then Just Reply in Comments with the URL of the work done and leave your email below , if you have Subscribed the you will receive your Invitation Codes by e-mail you have subscriber with.
Note : Sharing is not only limited to share this post only you can share any post you like
Hope you enjoy it and don't worry everyone will receive at least one code
Note : If you are getting any find of error with Invitation code please mail me back or just comment back with the what kind of error it is.
Note : Do not send any more request their are already many pending requests if you do send it might take more then 1 Week.
Closed
Please do not send any further request, All the request will be deleted , the Distribution will be again open once the earlier Requests are Completed.
Update : The Demonoid site is back online after 2 years of downtime and can be followed up here at, Demonoid is Back Online