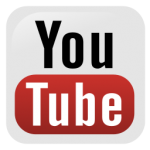 Downloading YouTube videos is fairly easy and almost everyone can do it but the problem arises when you want to download a Specific parts of the video (Like from a Full Length Movie).
You can download the full video and later edit it to your specifications, for that you have to download the complete video. So today we will look at a much simpler and cool solution that I found out.
Why download Specific parts of YouTube video?
It all started when I downloaded a video from YouTube using IDM (Internet Download Manager) after the download finished. I started viewing the movie and was completely engrossed in it, but few minutes after the interval I could only hear the sound and the video was gone, Only a black screen in front and nothing else.
Now this rarely happens, so when downloading it with IDM something went wrong and I wanted to view the remaining part of the video for that I cannot download the whole movie again because it will take way too much time and even IDM does not have streaming Option.
So then after a Google search I stumbled on the perfect solution that I wanted and it is ClipConverter.cc, it is an online service to convert clips and videos from various online video sites like YouTube, Vimeo, DailyMotion and many more, you can even upload your own video there for conversion.
Now let's get Started on
How to Download Specific parts of YouTube video
Visit ClipConverter.cc
Paste the Video link (YouTube, Vimeo, DailyMotion or other)
Then Select the Quality of video you want to download (1080p,720p,480p)
Select the Desired Video Format (MP4,3GP,AVI,MOV) personally I would recommend MP4 has many players supports and also has Mobile compability
Now un-check the "Start of video" and enter the time from were you want the video.
un-check the "End of Video" if you do not want the video till the end and enter your desired time for the end.
Click on "Start" button.
After that the video will be processed and you be presented with a Download Link, Just use that link to download the video and you have just downloaded the specific part of that video.
ClipConverter also has various other options you can just play around with them for fun, I have not mentioned those as those things are not related here. I hope you find this service useful.