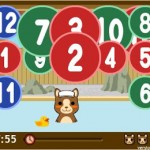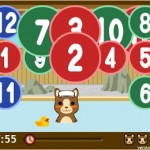 Gaming is one of the things that everyone does when we are bored, tired or just want to have some fun. Online gaming is a great way to try new games due to their massive range, and because many of these online games are free. Another fantastic feature that is online games websites are beginning to introduce is community gaming. Whereby you are able to sign up and play amongst friends, or with other people that you meet in the games lobby's. Making it more entertaining than simply playing against a computer. Due to this massive rise in online gaming, I thought I would share with you my favourite sites where you can play a huge range of games all for free.

I hope you all like the below listed site and I m confident that you will like it, they have various types of online games from action to simple puzzles and also gaming like at an online casino. So feel free to visit them and have a fun time playing there.
So here is the list for Top 5 free Online Gaming sites :

Games.com – Is one of first websites I visit when wanting to play online flash games. Games.com has hundreds of games across a number of categories, so you can always find a game to suit you. And, because it is powered by AOL, you know you can rely on quick game load speeds. Games.com is a fantastic, friendly community where you can even chat to other members. Although to do this you have to sign up.



GameHouse.com – GameHouse provides free online games, however many of these do require downloading. The big bonus of this is that you are able to play your favourite games while offline, meaning that wherever you are travelling too you are able to play. This does require you to login. Another fantastic feature of this website is their mobile games section where you can play games through your mobile browser, or download through the Appstore on either Android or IOS.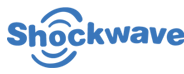 Shockwave.com – One of the more classic games websites, and the orignal platform through which games were created. Nowadays it has become a very family friendly website mainly for children's games. This is characterized through their link up with Nickelodeon in order to provide games related to all our their most famous children's characters. Despite all these upsides however, some games do require a monthly subscription and this can put off many potential customers.



FreeOnlineGames.com – Probably the most popular online games website around at the moment, this is where most people will end up when searching on Google for Flash games. The best feature of FOG.com is the fact that you do not have to register to play any of the games, and with one of the most extensive collections available compared to many of its competitors it is of no surprise that FreeOnlineGames.com is leading the way in terms of online games websites.



MiniClip.com – The original powerhouse of the free online gaming community, MiniClip has consistently made high quality games which gamer's of any age or ability can enjoy. One of the great feature of this website is that all games are created by MiniClip themselves so you are assured straight away of high quality games. In addition, for all registered users MiniClip has a great leader board's system. This system takes your high scores and pits you against other MiniClip users, with those obtaining the best scores receiving prizes for the efforts.
That concludes the list for top 5 Free Online Gaming sites, if you know of some other cool gaming sites that didn't make the list please feel free to share them with us, using the comments section below.