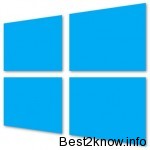 Windows 8 have various wonderful apps for it, but some people or you say can many people hate to start it using Modern UI (formerly known as Metro UI). because it takes time for going to it when you are frequently using it. so today I m going to show you How to Create app shortcut in Windows 8 so that you can start the apps through desktop.
Creating shortcut for Modern UI app is not possible through Windows 8 or you can say there is no Option provided for it by Microsoft so we have to a third-party software to create app shortcut in Windows 8.
I searched for various methods for creating shortcut for Windows 8 but none of them seemed much trustworthy or useful and involved complicated stuff. I even took a look for it at Microsoft support their it was clearly written that Modern UI app's shortcuts cannot be created (you can see that at the end of the page).
So later on I found a much easier solution that is using a Third Party software called ModernApp Link developed by Pasqui Industry. it easily creates shortcut for apps installed on Windows 8 with a click of button, it is just about 5MB in Size and creates shortcut with just a click.
the software creates shortcuts for almost all the apps from Microsoft but it does not support the apps of third-party like (Disney etc), I tested this by downloading Disney's Where's my Water Game (the game is seriously good I also play it on my mobile) so it tells us that it can only create shortcut for Apps displayed in the Software.
it also has few experimental shortcuts which also proves quite useful, you can visit experimental shortcuts by linking on experimental link in the bottom of the software.
you can download the software though their official page at ModernApp Link. Make sure to plan for app promotion and advertising and not only development ( just some advice). I hope you like it and if you stumble across new ways to create shortcut please share it with us and if you need anymore help please ask it through comment section.