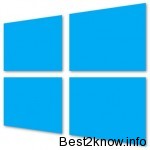 Recently my Windows 8 computer kept on freezing when I was working on it and it was terrible whenever I saw in task manager it showed that my Disk Usage is 100% and kept on freezing frequently because of it, I was unable to Work. there was no task that required excessive disk usage but it always displayed 100% now that is troublesome.
So I searched around a bit and mostly found dead ends, that did not help but on Microsoft forum I found a solution and that is increasing Virtual Memory on your Windows PC.
Now you might be imagining what is virtual memory in a Windows PC, A virtual memory is something similar to RAM that stores the data on your hard disk (Hard Drive / HDD) temporarily and process it and later on delete it, in simple term its a RAM on Hard disk.
To solve our problem of 100% disk usage in Windows 8 is that we have to increase the Virtual Memory size in Windows 8, to do that follow the steps mentioned below :
Right click on My Computer (Computer) and Click on Properties
Click on Advanced system Settings
Under Advanced Tab in Performance panel click on Settings
Go to Advanced Tab in Virtual Memory panel click on Change
Uncheck "Automatically manage paging file size for all drives" Option
Select the Drive where Windows is installed (Mostly its Drive C:)
Select "Custom Size" Radio Button
In "Initial Size" add the amount of RAM you have (in MB)
And In "Maximum Size" add the Double the Amount of RAM (eg: if you have 2GB of RAM then add 4096 MB that is equal to 4GB)
Click on "Set"
Then just go on Pressing "OK" and then just restart your Computer
I hope this might have helped you in solving your 100% disk usage problem in Windows 8, if it failed then please let me know that this solution did not work for you so that I can discover a new solution because this problem can also persists because of different other reasons Such as : Faulty Hard Drive or Hard Disk is fragmented. if Hard Disk Fragmented then use Windows Disk Defragmenter tool for fixing it.