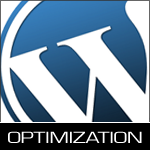 Image optimization is one of the important thing in WordPress Optimization, so today I m going to tell how to automatically Optimize Images in WordPress, which will help you to boost up the loading time of your site and benefits of great site indexing by Search engine

Usually we have to manually Optimize Images using Photo Manipulating Software's such as Photoshop or GIMP but that is very troublesome when you always make images or get from the internet then you have to optimize them manually then again upload it. there is also a service by Yahoo to Optimize Images that is called Smush.it
Optimize images using Smush.it
you can visit Smush.it to optimize images but here also we have to upload and download images for optimization that is a hectic.
Smush.it WordPress plugin to optimize images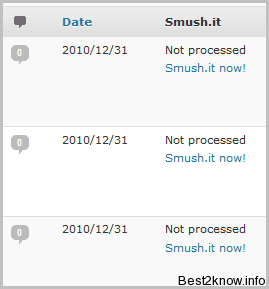 smush.it also has its API based on it the Smush.it developers have made a WordPress plugin using that, we can automatically optimize images in WordPress resulting you do not have to download and upload images , whenever you upload the images in WordPress using media uploader they will be automatically optimized/compressed for better performance, the following are the features of WP smush.it plugin :
stripping meta data from JPEGs
optimizing JPEG compression
converting certain GIFs to indexed PNGs
stripping the un-used colours from indexed images
Bulk Smush.it
In the latest version of Smush.it their is a new option of Bulk Smush.it which allows us to optimize our old images in the website that are not been optimized yet, the Bulk smush.it option is available in Media tab.

Hope you have liked the Optimize images article of today, you can also take a look at WordPress Optimization to give your WordPress Site a Rocket Boost in loading time.