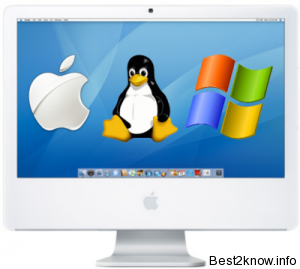 Creating MultiBoot Flash Drive is really useful when you like to have many OS (Operating Systems) in your Pocket. well the ideology behind creating a MultiBoot Flash Drive is simple that is to carry all your favorite Operating Systems with you, and whenever you need. you all might be thinking why do I need this ? well the answer is pretty simple, you cannot carry the CD/DVD everytime you want to Boot or Format, well nowadays most of people use USB over CD/DVD because it is much more faster and reliable, you CD can get scratched or your CD/DVD ROM might get damaged and stop functioning, then you cannot use that CD of the Operating System. but every computer has many USB Ports at least 4 of them at the Back.

Now lets get down again on the main topic for us creating a MultiBoot Flash Drive, well for that we need to get some stuff those are listed below
Things Needed for making MultiBoot Flash Drive
A Flash Drive / Pen Drive of 8GB
ISO formatted files of the OS
YUMI Software
Well in first place if you don't have any Flash Drive / Pen Drive with the size of 8GB that's fine just remember Flash drive should at least be able to hold your OS and also do not forget about your ISO image file.
Creating MultiBoot Flash Drive
First of all download YUMI from here it will be of less then 1MB
Once Downloaded Run it. First you will have to agree their Licenses by Clicking I Agree

Then Select the Flash Drive which you to make MultiBoot
Then Browse to the ISO file of the Operating System
Once Operating System is Selected then Click on Create
YUMI will start doing its work and once its complete it will Prompt if you want to install more OS or not, if Not then Just Close YUMI
Now you have created a MultiBoot Flash Drive from which you can install various Operating System. then you have to Restart your Computer then go to BIOS Menu and change the Boot Priority and set it to USB or you USB Flash Drive. then save it by pressing F10. then you can see that your USB Flash Drive is getting booted and you will see a screen like this :

through this boot Menu you can install which ever OS you prefer.
Well if you do not understand the process i have added a video below that will help you
Video : How to create MultiBoot Flash Drive
Well i hope this video will help you creating you MultiBoot Flash Drive which can be used whenever you wish. if you have any problem with the Whole Process of creating MultiBoot Flash Drive do not hesitate to contact me.