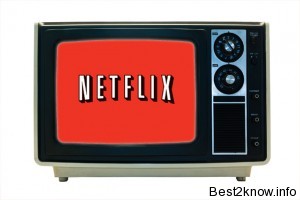 Hello to everyone all of us like watching TV and mostly due to internet now we watch Movies, TV episodes on Internet mostly through Netflix or Hulu or any other such providers but most of these providers only provides viewing to selected regions only, such as USA and UK.
What about the rest of the worlds and continents? we cannot watch those episodes or Movies on Netflix, so a solution to that has been brought by UnoTelly a DNS based service to watch Netflix and Hulu outside USA and UK.
What is actually UnoTelly?
it is a DNS-based system to allow people who live outside of USA to watch Netflix and Hulu. On the other hand, we provide USA residents with a great solution to watch British channels (BBC iPlayer, 4oD, iTV, Channel 5).
Said by Ivana from UnoTelly.
Well UnoTelly actually changes your DNS Server, so that the Netflix or any other website thinks the visitor to the site is from the USA or UK, thus allowing you surf or use their websites without any problems, I tried UnoTelly and a nice experience with it. some people might think, if we change the DNS Server, we might experience less speed, but actually we do not lose any amount of speed, so their wont be any intervention for you while watching your movies on Netflix or Hulu.

I guess till now you might have like what UnoTelly is and
how it works to watch Netflix and Hulu outside USA
. but many of you might be thinking that it is only possible on Windows PC or Mac, but I m really glad to tell that
UnoTelly is Cross Compatible
you can use it with almost all of your devices, including Xbox,PS3,iPhone etc. they have written detailed articles regarding how to setup UnoTelly on each devices and it is really easy.
you can find more information regarding watching Netflix on UnoTelly here, and also read how their customers are happy with them. well they have also shared a coupon with us specially created for Best 2 Know visitors the coupon code is "best2know" and expires on June 1, 2012 the coupon gives best 2 know readers a 25% discount on their subscriptions.
Also Read : How to watch Hulu outside US