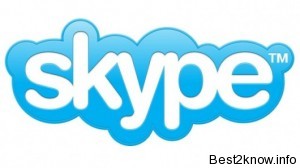 Few days back I started Skype , from then Skype crashes on startup it used crash frequently I even was not able to login to the Skype just I hit the Skype icon and it used to crash. I tried most of all the methods like reinstalling and new installation none of those worked. I also tried to find on Google but nothing worked for me.

As the Skype crashes I was not able to contact clients that I had for few projects and it was really bad experience and that time one of my friend Gautam chadha helped me with this situation. as he had face this problem earlier so he guided me to solve this problem.
Now here's the solution :
Click on the Start Button
Open Run (Windows + R)
type this in run box and hit enter
Now you can see one file named "Shared.xml" just rename it to anything for example "backup-shared.xml"
Now try starting Skype , yuppie Skype starts now .
After starting Skype you would have seen new "shared.xml" is created, so in the step 3 why did we rename it ? we renamed it incase you have some other big problem so that you can restore the whole file for better side and safety now your Skype crashes never, not at least for a meanwhile.
Video Tutorial – Skype crashes on Startup
I have also created an Video tutorial for you so that you can get exact solution
If you are still having problem with the Skype crashes then contact me or try to Google it, because their is hardly anything that you cannot find on Google.