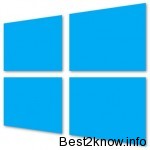 Well we all most of us might have upgraded to Windows 8 and what we find after doing so? it is difficult to navigate because we are missing our good old Start Menu or few say Start Button, The history of start menu goes way back to Windows 95, from that time onward's it's with all of us and suddenly Microsoft removed it in Windows 8.

so now How to get Start Menu back in Windows 8, well Microsoft did not provide any way to get it back but we get back by using Third Party Softwares, such as StartMenu8
StartMenu8 is the only Replacement I liked in first look because it resembles to old Start Menu very nicely and almost looks similar through the way it works unlike others, StartMenu8 is especially made for Windows 8. It offers a perfect solution for users who work with Windows Start Menu all the time and are not used to the new Metro start screen in Windows 8. it brings back both the start button and Windows Start Menu, and offers the option to skip Metro start page, allowing users to work on desktop to boot to Windows 8 desktop directly.
Well after StartMenu 8 comes Power 8, Power 8 is one of the most loved replacement, it features default 2 panel one at left and one at right, a search bar in the bottom and Quick run and Shutdown PC options for Quick pace of work
Well their are many other Third Party softwares for this work but according to me these 2 are the best, they do their work perfectly and are handy till you get used to new Windows 8, I hope you all have got your Start Menu back in Windows 8, Windows have done pretty much good in the new windows 8 but it ain't making many people happy.