The boom is the number of people blogging these days has changed the way online advertising works; it's opened the door to new possibilities for both publishers and advertisers alike. If you run a blog, no matter the size, there's a good chance that you could make at least a small amount of income if you implement advertising, optimise your content, and market it in the right way. If your blog is hosted at WordPress.com and you have a free account, you won't be able to advertise, but these tips will still apply if you ever decide to launch a standalone WordPress installation on your own server – or if you just want to bring more relevant traffic to your blog.

OK, so the first step is to ensure your blog is up to date. You can do this via the dashboard; if there's an update available, WordPress will shout it at you, so you can't miss it. After that, you'll be ready to start installing the plugins that could well take your blog from a weekend hobby to money-maker in a few short steps. Here are the three must-have plugins you need to start marketing your blog, the right way. You'll find links to each of the plugins below.
All in One SEO Pack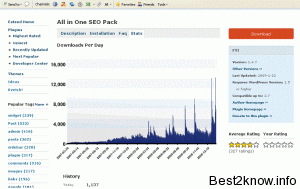 If you've not heard of SEO, or search engine optimisation, where have you been? SEO is the process by which you can maximise the visibility of your site to search engines like Google. The All in One SEO Pack plugin pretty much does everything for you. And the things it doesn't do automatically, it gives you the option to easily insert yourself. This includes all of your metatags: description, keywords, title, and so on. The pack also adds in the ability to edit all of these things from the post writing page, so you can take care of everything in one go. The best thing about the All in One SEO Pack is that it genuinely does work. It's never a sure thing (because of your industry could be highly competitive), but it's certainly a good idea: and better safe than sorry, right?
Sociable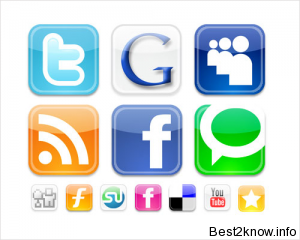 On the off-chance you haven't noticed, social media is huge. If you run a blog, that means you need to integrate social media in every possible way to maximise both your exposure and the level of traffic you're attracting. If you post some interesting content, you want your visitors to be able to share it easily. You could always employ a viral marketing agency to help you, but Sociable lets you do this too. It's a simple install that gives your visitors the option to share content to a huge number of networks: Facebook, Twitter, LinkedIn, Myspace, Reddit, Digg – you name it, Sociable can share to it. If you've been looking for a way to expand the reach of your blog, this could be the answer. Click here to download Sociable now.
Ad Injection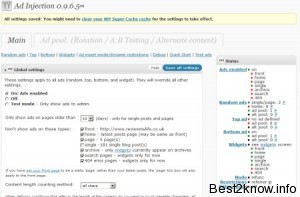 In order to monetize your blog, you'll need to implement advertising of some sort. Most people go for Google's Adsense program, but there are plenty of other options too. And to get these adverts running on your blog, you'll need a plugin – and here's the perfect one for you: Ad Injection. Unlike lots of the other advertising plugins, this one is completely free. Plus it will give you lots of options in terms of placement of your ads. Want them only in certain types of posts, or only on those with a certain word count? No problem. You can even block certain visitors from seeing ads based on their IP address, so it really is totally flexible. With a plugin like Ad Injection in place, you'll quickly see your CTR rise and reap the benefits in cold hard cash (hopefully, anyway).
Remember that plugins can only help you so much before your content, layout, and theme need to take over and really drive people to your site. There's no plugin that's as effective as an interesting and well-written blog, so spend some time planning and make your blog as irresistible as possible to your visitors. With these three plugins installed too, you'll really be a force to be reckoned with.