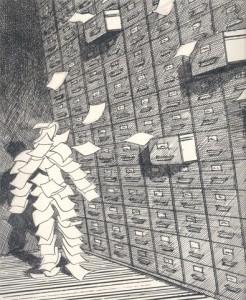 Hello as you know we have shifted to wordpress so i was finding the way to create such a page. I surfed the Internet and i also searched the google but no results. then i started searching plugins and did efforts but nothing then i found out a way. I m posting it here because i thing you people also want to display your Archives to the visitors of your site. this results in increase of CTR and helps you building your sites rank and tells what have you did earlier . plus if you are going for any PPR (Pay Per Review) or Advertising site  . they is a commonly a term that your site should be 3 months older. The Reviewers of that Advertising site See's your archives page to find out how old is your site.
According to Wikipedia Archives means :
An archive is a collection of historical records, as well as the place they are located.Archives contain primary source documents that have accumulated over the course of an individual or organization's lifetime.
So now lets Get Started :
Login to your WordPress Admin Panel.
Then Go to Add New Page
Enter the Title of the Page whatever you want or if want use Archives
Then In Page Attributes see for Templates
In Templates Select Archives
and now the Last Step just hit the Publish Button
Heres a Simple video to you on understanding how to do this :